The sea and the seaside villages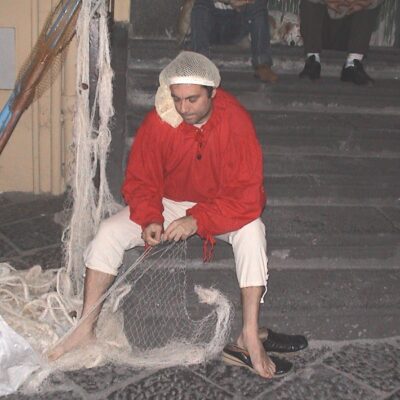 Those who want to dive into a timeless atmosphere can choose to take this route that leads to the various seaside villages with their urban structure gathered around a square and projected towards the sea, a vital element for the economy of these centers especially in the past.
The houses perched along the walls of the valleys standing out for their white colour against the blue of the sea and the grey of the rock or the green of the foothills of the hill are points of reference not only for those who arrive along the road built in the Bourbon era and which connects Vietri sul Mare with Positano but especially for those coming from the sea.
In fact, this is the best vision of the evidence collected in this interpretation: arriving from the sea like fishermen who return to their marina, recognizing the home to return to from afar.
The gateway to the route in Atrani allows the visitor to start from a place which in its limited extension still retains the atmosphere of the seaside village unchanged.
Il percorso è realizzabile mediante spostamenti con auto propria lungo la strada statale 163 che da Vietri sul Mare raggiunge Positano attraversando Cetara, Atrani e Conca dei Marini, ovvero utilizzando i servizi pubblici. The itinerary is practicable through movements by own car along the 163 state highway which from Vietri sul Mare reaches Positano crossing Cetara, Maiori, Minori, Atrani, Amalfi, Conca dei Marini, or using public means of transport, The itinerary can be also done in an alternative way using maritime link services, available in spring and summer period, but it does not allow to reach all involved municipalities (This way of movement is recommended above all to appreciate the topographic asset of places).
Related Cultural Heritage
Architettura e natura
MUNICIPALITY: Positano NAME: Villa Marittima (Roman era) LOCATION: P.zza Flavio
Real all »