Nocelle – Montepertuso – Positano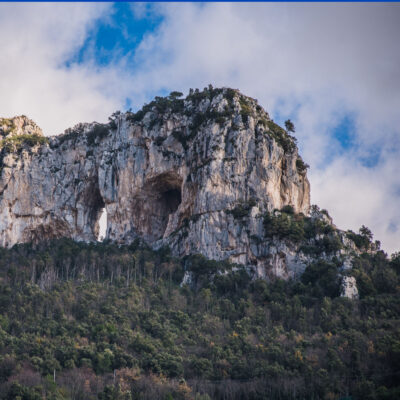 This route starts and crosses one of the most spectacular points of the Amalfi Coast, tracing the final part of the famous Path of the Gods. Starting from Nocelle, a small nucleus of houses that represents the highest part of the municipality of Positano, you can see the highest offshoots of the terraced areas, which here are cultivated with vines and olive trees and are less dense than those in other parts of the territory. due to less water availability. Then you reach the hamlet of Montepertuso, with its heritage of legends, a fantastic explanation of the conformation of the mountain above the town, and finally walking down a stairway that seems to fall into the sea you get to Positano, where the tranquility of the mountain and the hill gives way, especially in summer, to the vivacity of the colors of the clothes displayed in the shops and of the tourists who travel along the most traveled tourist roads.
The itinerary starts from Nocelle, Positano hamlet, which can only be reached by internal public means of transport, and from here you arrive to Montepertuso through the ancient connecting road and you take a pedestrian road which descends to Positano, crossing terraced gardens with suggestive views on the whole urban centre.
Related Cultural Heritage
Architettura e natura
MUNICIPALITY: Positano NAME: Villa Marittima (Roman era) LOCATION: P.zza Flavio Gioia DESCRIPTION: This villa was used for the vacation of
Real all »