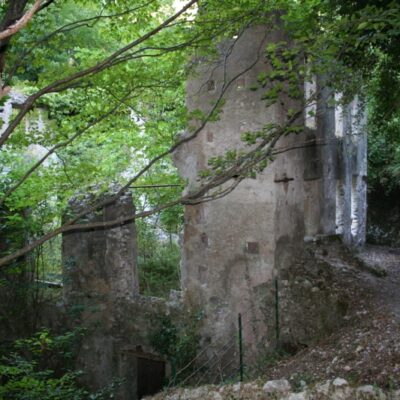 Autumn is the best season to immerse yourself in the Scala area which, thanks to the characteristics of a hilly village with an agricultural vocation, has developed a topography with various residential areas.
Each of them has a particular characteristic and the common thread that guides the visitor through the wealth of churches, palaces, rock sites, towers and castles to defend themselves from enemy attacks, are the tuff inlays that decorate even modest homes, or the terraces where the peasants with great difficulty continue to cultivate the products that are at the basis of the local cuisine.
Diving in these atmospheres means experiencing the typical music and the oral heritage made up of stories preserved by the elderly, but also the serenity that has allowed personalities of the past to experience simple holiness.
Visiting Scala on the occasion of festivities or the festival of the main product of the mountain, the chestnut, allows the visitors to experience the simplicity of these places, above all if one chooses to explore the most beautiful spots by walking up the stairs that connect the various hamlets of the town as well as that reach the neighbouring municipalities.
Do not miss the naturalistic aspect which is made up of caves and the Valle delle Ferriere reserve, where nature joins history in a mix that appeals even the most distracted of visitors.