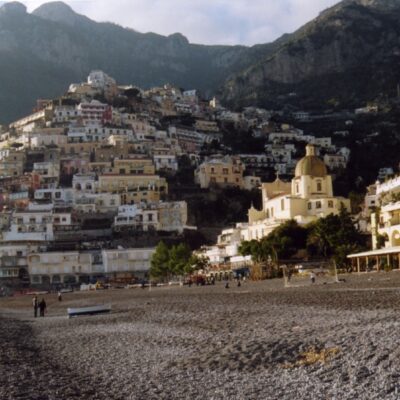 During roman period Positano was attended as a holiday resort as it is witnessed by the villa discovered at the end of XIX century and that has been involved in a deep excavation.
Naturally at the villa time no urban settlements existed; this urban settlement was rised later, after the severe idro-geological crisis which involved a lot of areas of Costiera Amalfitana and it destroyed many villas which had been built by Romans along the litoral.
This crisis was due to the placer mining in the valley, in a not very well specified period, of the material which had been deposited on ridges following Vesuvio eruption of 79 A.C. and that coming down because of rain it caused destruction and death.
Positano was born as a fishermen centre and it was so preserved till mid of the last century when in place of sun umbrellas on the beach there were only boats who belonged to those who lived thanks to fishing. Naturally in Medieval time it was part of Amalfi Dukedom and it shared its fortunes and misfortunes.